Welcome to WooWoo.
Welcome to Bare Naked Care.
As Seen on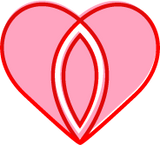 Safe for Intimate use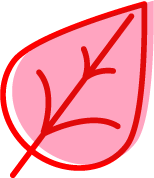 We're all Vegan!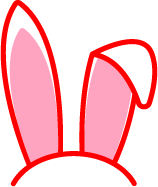 Naturally Natural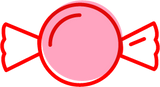 Sugarcane Packaging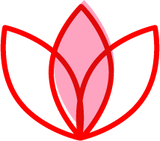 pH Balanced
Our Bestsellers
Sourced from nature to be better for you and better for the planet.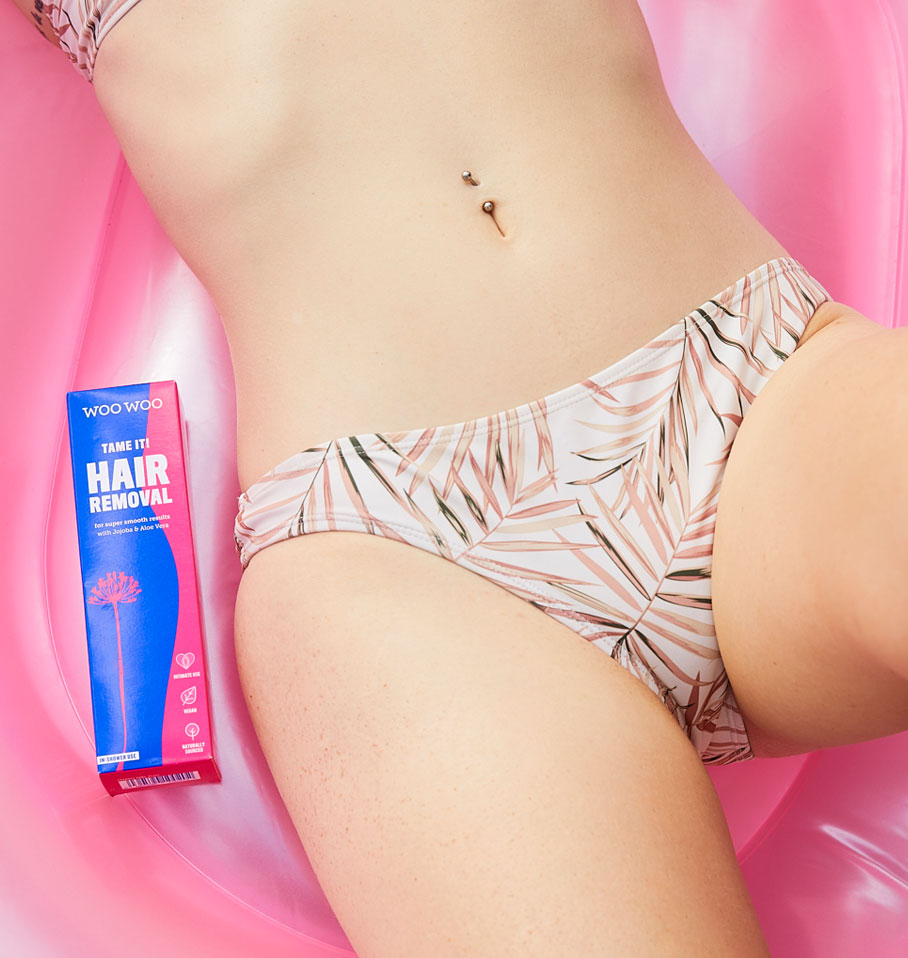 Summer Time Smooth
Woo Woo On The Go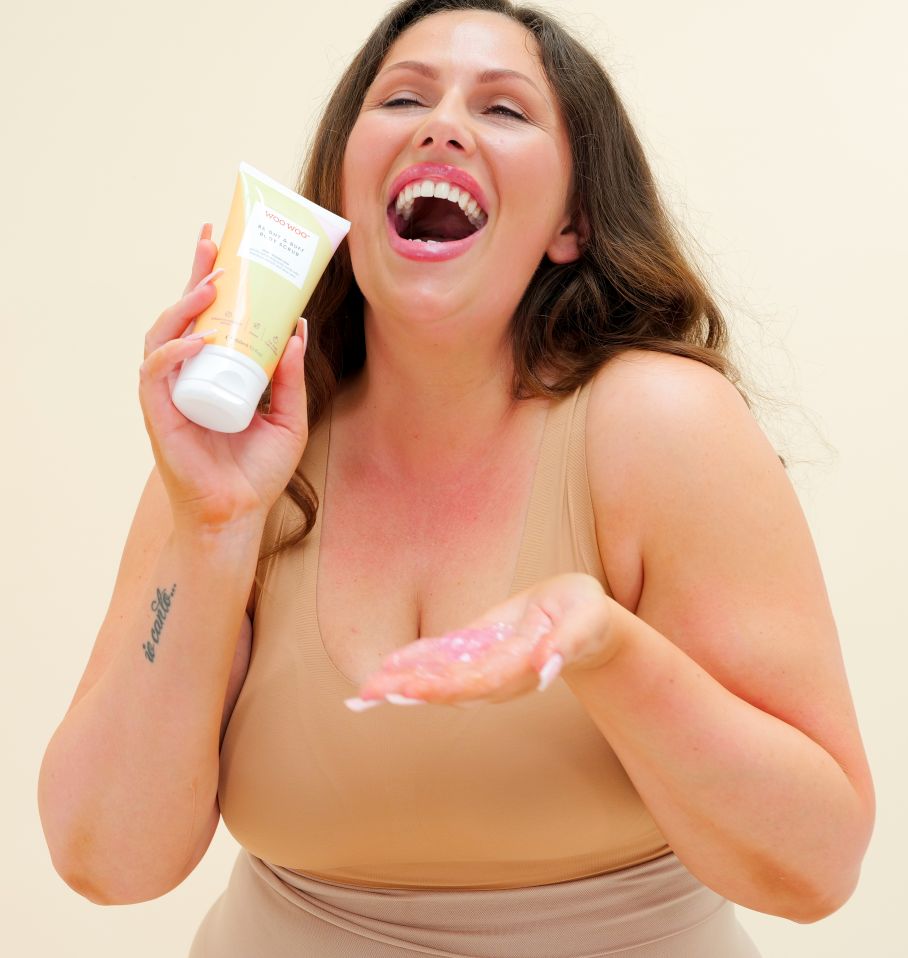 Get The Goddess Glow
woo woo !
Such a great product vegan ..quick delivery .low impact smell ..first time use requires a second just to finish off probably first time nerves on my behalf ! No waxing pain no appointments etc 6 mins so easy to do and works perfectly I'm a convert to the church of woo woo ..thanks ever so 🙏
absolutely pleased
I purchased the hair removal cream and was absolutely pleased with it. I was a bit unsure if this was actually going to be painfree and work. It really does work and is painfree. Happy days. Brilliant product. :-)
Completely Effective!
I have always been sceptical about hair removal cream, particularly for intimate areas, however WooWoo has completely converted me! The hair removal cream is completely effective and causes no unwanted irritation! I have also purchased the WooWoo wipes and lube recently which are also great! 10/10 would recommend
Yes!
Recently ordered this, first thing was great and fast delivery. Second thing is, The products are amazing(but haven't used wipes yet). Honestly, I was a bit sceptical at first as tried various products and this is just amazing! I'm dark and quite course in the pubic area and nothing has been as good as this. My bikini line is not red and itchy from a shaving rash which was my main reason in trying the set and safe to say I will be paying for it again.
Works
This cream works, let me tell you!! My situation wasn't looking great, and it was almost my holiday.. in a panic I bought tame it and it definitely did that. I like to keep some hair so I used on my bikini line and WOW, tamed it was!!! No stubble, no smell, no burning! Im very impressed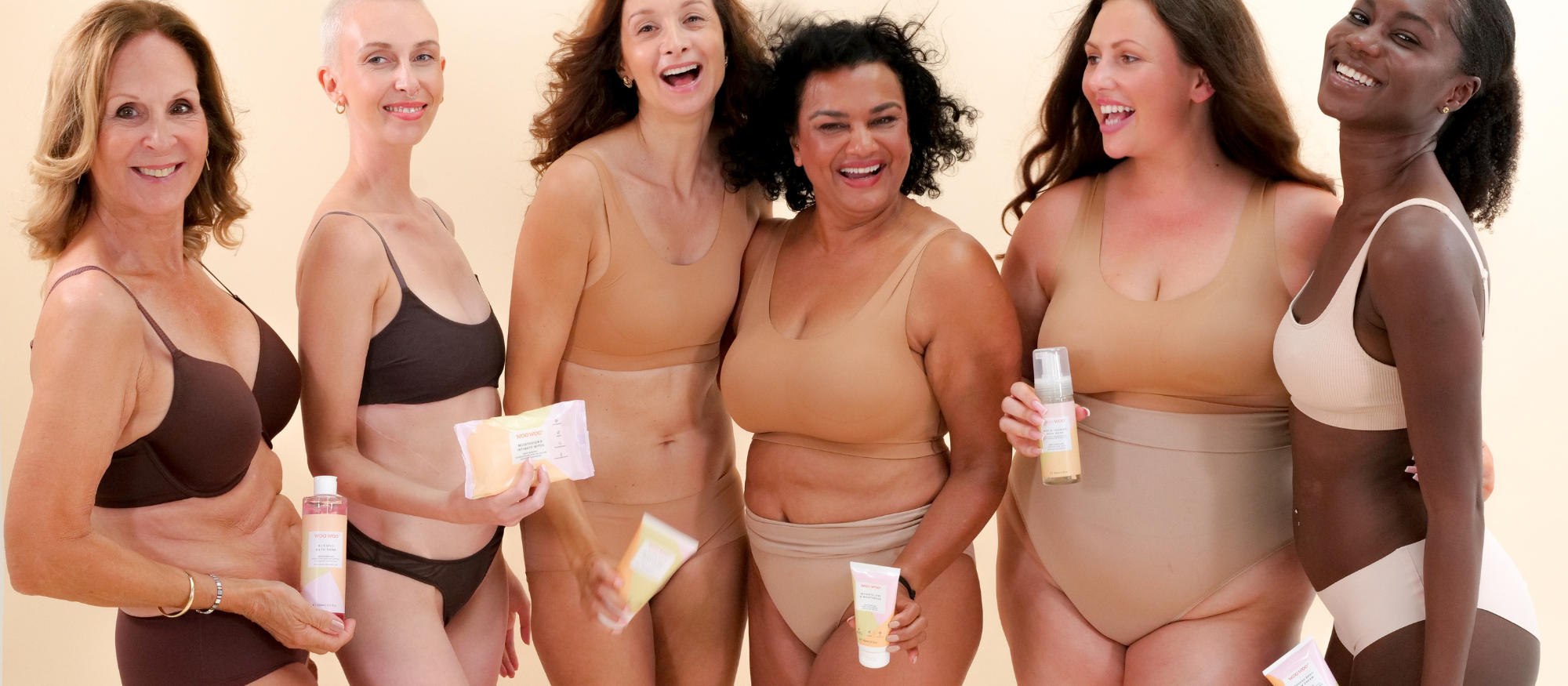 frequently
asked questions
I want to get my delivery to work, how is it packaged?
All WooWoo parcels are sent out in plain boxes or padded envelopes. People won't know that you've got a package of fun for your WooWoo (your secret is safe with us!).
How do I get the Tame it! Intimate Hair Removal Cream to work best?
Every skin and hair type is different, so it may take one use as a tester before you really start to see the magic - for instance you may realise your hair is more stubborn than first thought, or that you need to be firmer with the removal. Apply a generous amount of Tame It! to dry skin/hair - make sure that you apply a thick enough layer to cover all the hair that you wish to remove. After 3 minutes, check if the hairs come away easily. If not, leave the cream on until you reach 6 minutes (for stubborn hairs, you can leave it on for 2 minutes more). Remove in a circular motion with a washcloth or loofah for best results. Remove immediately if you feel any burning sensation.
Where can I use WooWoo Tame It! hair removal cream?
It was specially designed for use on the sensitive Bikini line area & legs
Can I use Tame It! on my armpits?
Patch test on clean skin.
How long should hair be before applying Tame it! Intimate Hair Removal Cream?
Firstly, every skin and hair type is different. If you suffer from ingrown hairs, you may want to use the hair removal cream on shorter hair so that you aren't chopping them off like tree trunks! If your hair is longer, apply a generous amount of cream so that it can really work its magic. Essentially, you can use Tame It! on any length hair, it's just finding the best process for you.
Can you use Tame it! Intimate Hair Removal Cream when pregnant?
We have many happy customers who say it's been a lifesaver whilst carrying precious cargo (hair removal cream is a struggle anyway, without bump in the way). Make sure to do your patch test, and pay extra attention to your timings, as your skin may be more sensitive than usual.
Can Tame it! Intimate Hair Removal Cream be used by men?
Yes, our Tame It! Has been tested on both men and women for intimate use. Sharing is caring? We think so.
How do I use WooWoo Lighten it! Intimate Lightening cream?
Woowoo Lighten It! Can be used on any skin that has excess pigmentation patches as well as to lighten your ringtone ;-) Apply as often as you can, a small amount and leave it on, don't wash off. Don't worry, it contains 3 lightening agents and Shea Butter so it is super gentle to your skin. It's anal bleach, without the bleach! How long it will take, depends on your skintone. Without bleach or laser, it will lighten to surrounding skin colour. Don't expose skin to the sun (Or use an SPF), or you'll undo all your hardwork!
Should I use your intimate wash on my vagina, aren't vaginas self-cleaning?
Yes, vaginas are self-cleaning. The inside of your vagina does a very good DIY job, however, there are times when one may need a freshen up… after gym class, post-sexercise or to keep any period surprises at bay. Keeping the perineal area between the vagina and anus clean is important too. Normal shower gels disrupt your natural pH balance, so using a pH balanced alternative keeps your lady garden happy. Our washes shouldn't be used to douche, they are for external use only.
What does pH balanced mean for intimate care?
When your pH is out of whack, you can be more prone to yeast infections, bacterial vaginosis and possibly sexually transmitted infections if the mucosal layer of the vagina is weakened. When your pH is unhealthy, the two key signs are odor and discharge. A normal vaginal pH is between 3.8 and 4.5. A pH level within this range can help to keep bacterial and fungal infections at bay. Lactobacilli bacteria live in the vagina and secrete lactic acid and hydrogen peroxide, which give the vagina its acidic pH level. A healthy pH is a happy WooWoo.
All WooWoo products are vegan and cruelty free.
Is the WooWoo packaging recyclable?
We avoid using petrochemicals that are harmful to the planet and the packaging for our creams and balms (not including Tame it!) are produced using material from the sugar cane plant, which is a renewable resource that can be recycled. We are recruiting an eco-packaging specialist to help us find suitable alternative for the plastic caps and looking at using ocean recovered plastic. Our wipes are 100% cellulose thus plastic free and biodegradable and can be flushed one a time.
Have the products been tested?
Yes, our products are mainly produced in the UK and have been rigorously tested and are dermatologically approved. Our factories are all GMP approved and conform to Modern Slavery guidelines. Safety first, always.

Free Shipping for orders over:
US: $50

Thousands of 5 star reviews